WHO IS SELFHELPWORKS
SelfHelpWorks was established in 1999 to provide online cognitive behavioral training courses for hard to break habits, serving hospitals, clinics, large corporations, etc. Today, they are used by wellness vendors, health plans and over 1,000 employer groups under private label.
SelfHelpWorks deals with the risks and behaviors that account for most of the chronic diseases and illnesses worldwide: poor stress management, insufficient sleep, excessive alcohol consumption, poor diet and obesity, physical activity, and smoking. They deal with these difficult-to-break behaviors by combining Cognitive Behavioral Therapy with health coaching to deliver self-guided online training courses from expert instructors.
THE KEY TO EFFECTIVE ENGAGEMENT
Easier said than done, right? We can all relate to the challenge of engaging a population in wellness. The health industry is good at gathering data to see what to change, but to change a person's behavior you must know why they are doing it in order to get them to engage and participate in health and wellness. Beyond demographics and behaviors, this requires deep insights, such as psychographics including values, attitudes, interests and motivations.
Psychographics will help you learn why people do what they do and your messaging can now be crafted for effective engagement among the five different health consumer personalities, who all respond to the same thing in different ways. Tailoring your communications allows you to:
• Align with their values and beliefs
• Resonate with their priorities and preferences
• Speak to them in their "language"
• Make sense to them based on their outlook of the world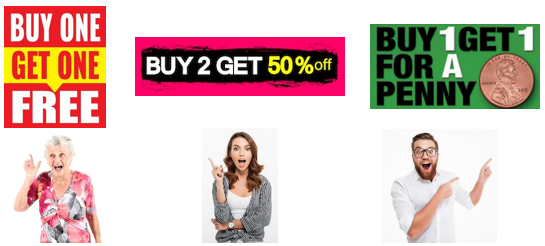 THE 5 HEALTH CONSUMER PERSONALITIES
A duo of health consumer experts spent more than 20 years researching psychographics in relation to health. They tested 93 different surveys for predictability of someone's "health personality" profile, resulting in a 12-question survey with a 91.1% rate of accuracy. Here are the 5 health consumer personalities that resulted: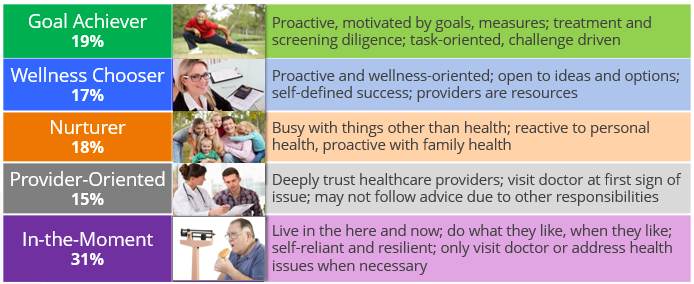 SelfHelpWorks uses this 12-question survey to identify each participant's health consumer personality, then maximizes engagement by tailoring communication with that individual accordingly by speaking to them in their "language."
OTHER SELFHELPWORKS ADVANCES
Optional 1-on-1 engagement services and care teams
• RDs, Certified Health Coaches etc. (trained in SelfHelpWorks methodology and health personalities)
Mobile app version 2.0
• Perfect for on-the-go members, millennials, etc.
Regulatory – GRPR, S 508 (WCAG 2.0)
• Data security & privacy, web content accessibility
• English and Spanish closed captions
Significantly enhanced admin and reporting
• Allows wellness vendors etc. to integrate, configure and manage multiple white-labeled SelfHelpWorks portals